Playing pokies online as opposed to a land based casino or pokies lounge gives players many advantages, with multi-level bonuses being just one of them. We explain what multi-level pokies bonuses are, which online slot games have them and where you can play games with this feature at the best casinos on the Web.
Best pokies sites for multi-level bonuses
Casino
Bonus
Games
Pokies
Signup
Multi-level slot bonuses explained
One of the highlights of playing online pokies is there are all kinds of exciting and potentially lucrative bonus features you'd never find in an electronic poker machine. Online slot games extend well beyond the classic free spins, wilds and gamble features offered in land based machines, and have the freedom to offer all some truly innovative bonus features, like the multi-level bonus.
A multi-level bonus is when a secondary bonus game is triggered within a slot game, usually by lining up a correct combination of scatter or wild symbols. From here, you'll be taken to a new game screen which typically has a pick-and-win format. You'll be asked to make a selection from a choice of items, and if you pick correctly you'll advance on to the next level where you'll have the chance to guess again, and so on – hence the "multi-level" slot name.
If you make an incorrect guess, the bonus feature will end and you'll return to the base game. Progressing through a multi-level bonus has the potentially for some huge rewards, providing a dramatic increase to your overall winnings.
Is it the same as the gamble feature?
If you're familiar with the pokies, you might be wondering if a multi-level bonus is just a fancy term for the standard gamble feature. While these two bonuses do share similar characteristics, they are quite different. The gamble feature gives you the option to guess the suit or colour of a face-down card in order to potentially double, triple or even quadrupole your winnings.
A multi-level bonus game is more complex, working more like a video game than a pokies game, using engaging graphics and animation to pull the player in and let them feel like they're part of a bigger story. Multi-level bonuses can also win you much more money than the gamble feature, provided lady luck is on your side.
Neither the gamble or multi-level bonuses require any particular pokies strategy to get right. It's all about good luck on this one.
Best pokies with multi-level bonuses
Thanks to the advances in online gaming technology, many of the best software providers are now utilising the multi-level bonus format, so you don't have to look too far to find a great online slot game offering this feature. We've selected just a few of our favourites to give you an idea of the multi-level bonuses you can find when playing on the Internet: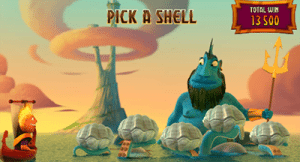 Hot as Hades – Offering perhaps the mother of all multi-level bonuses, Microgaming's Hot as Hades slot comes with an action-packed bonus round called the Quest Bonus. Triggered by three or more scatter symbols, your quest is to reclaim the crystal helm that's being guarded by the gods of the underworld. Guess your way through doors to enter different chambers and fight Cerberus and win prizes as you go. Make it through the fourth level and you'll enter Zeus's chamber where you battle it for the crystal helm for huge rewards.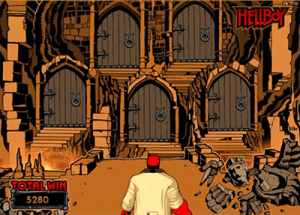 Hell Boy – In similar style to Hot as Hades, Microgmaing's Hell Boy offers the exhillirating Underworld Bonus, which is triggered by three or more of the games scatter symbols. Here you get to travel through the underworld to battle dangerous creatures for the chance of some sweet rewards. Finding team members along the way will help with your winnings, but uncover a blocked tunnel and you're in trouble. Only one pick is allowed per level, and if you make it all the way to the fourth you'll step into the Chamber of Fire to collect your winning relic.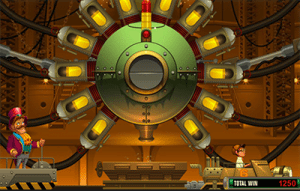 Gold Factory – Land three or more scatters and you'll step into the Boiler Room Bonus, where you get to pick four out of 12 items to reveal hidden prizes. Reveal the free spins or reactor bonus symbols and you'll trigger two additional bonus levels. If picks remain after you've completed the secondary bonus levels, you'll return to the Boiler Room to collect the rest of your prizes.
How much can I win in a multi-level bonus?
The amount you can win in a multi-level slot bonus varies depending on the game you're playing and how far you progress within the bonus game. For the most part, anyone who triggers one of these bonus games will walk away with some kind of prize – even if you guess correctly, you'll likely receive at least a small cash win just for having got that far.
Head to Slots Million for instant access to over 1,700 real money pokies, with heaps of games featuring multi-level bonus rounds. New players can claim a welcome bonus that includes up to $100 in matched deposit bonuses and 100 free spins to use on selected games.