Making a deposit at an online casino is a fundamental component to playing real money pokie machines. While it may seem intimidating at first, it is actually quite simple, secure, and safe, provided you are gaming at reputable pokies sites. Regardless of whether you are located in Australia or overseas, there are a number of convenient funding methods available to suit you. We cover all of the available payment methods at reputable online casinos and even include some of the best online casinos to the play your favourite virtual slots titles.
Online pokies sites with safest deposit options
Casino
Bonus
Games
Pokies
Signup
Credit and debit cards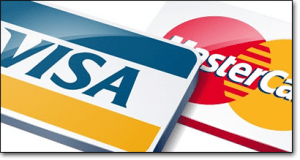 Credit and debit cards are two of the most popular payment methods for online gambling due to their convenient and speedy nature. All you have to do is enter your card number, expiry date, security code, and name on card at the casino in question, on your computer, smartphone or tablet device. You can opt for the online casino to store the card details to make deposits easier.
Credit cards can allow more freedom in terms of funds but if you do use this method ensure you can pay back the debt. Debit cards on the other hand are a good option for players who aren't as money savvy since you can only spend what you have in your bank account.
There are only a select number of credit and debit cards accepted at regulated Internet casinos which includes Visa, MasterCard, and Maestro (owned by MasterCard). While there are different credit and debit card brands around the world, such as Solo in the UK and Japan Credit Bureau in Japan, Visa and MasterCard are more commonly accepted as they are a recognised worldwide.
If you use a credit or debit card which isn't accepted, alternative methods are available to fund your online casino account. If you do have a Visa, MasterCard, or Maestro card but find it doesn't work it may be because of your financial institution.
Financial institutions gambling transactions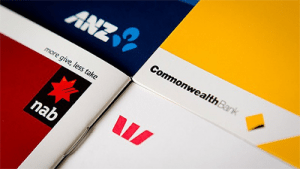 While you may have a Visa, Maestro, or MasterCard credit or debit card, in some cases you may not be able to use it, or your deposit may incur a fee. This isn't because of the online casino, but rather because of the financial institution which issues your Visa, Maestro, or MasterCard.
Regardless of where you are located in the world, if you have a Visa, MasterCard, or Maestro, credit or debit card, it is a good idea to read your financial card issuer's terms and conditions in order to see if your payment will be accepted or if you will be charged for using this method.
e-Wallets
For those who can't use a credit or debit card, or those of you who don't wish to enter card details at an online casino, an e-Wallet is a good alternative.
Web wallets store your money, just as a physical wallet does, and you can send or receive funds electronically. When you set up an account you are either given an Account ID or you can use your email address, which will be used to login along with a password. You will also enter these details when making a deposit at the Internet casino of your choice.
You can fund e-Wallets with a number of methods including with the many we list here but they can incur a fee, depending on which method and which e-Wallet you use.
Paypal


Paypal is probably the most popular e-Wallet available. However, Aussies cannot use the service to fund their Internet casino account. It is a method players who aren't located in Australia may be able to use, and some online casinos do accept the payment method, but don't tend to advertise it. For those players who can't use it, we have listed the two most popular e-Wallets for gambling transactions at online casinos.
Neteller


Neteller is widely accepted at reputable online casinos, though US players won't be able to use this service as Neteller withdrew from the US market in 2007. For everyone else, this is a popular method to fund an online casino account with, as it can act as a middle-man service between your personal banking accounts and online casino accounts for added privacy and security.
Users are given an Account ID and must create a password which is known as their Secure ID. They can then fund their account with a vast array of payment options suited to the players location. For example, Aussies can fund their Neteller account with POLi an Australian only service which we will discuss below, while Polish players can fund their account with Przelewy 24 a Polish only payment option. There are quite a few you can choose from too, which you will be able to view once you sign up, enter with your location details and log in.
Skrill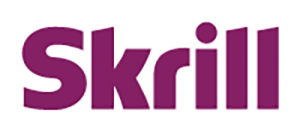 Skrill is another popular e-Wallet service, but once again it is not supported in the US as of 2013. However, they do seem to accept American Express as a funding method.
Regardless, Skrill offers a number of global payment methods to fund the account but not as many as Neteller. It is also accepted at most trustworthy online casinos. There is also an app which can be downloaded which is handy for players who regularly play on mobile devices.
Both Skrill and Neteller offer MasterCard pre-paid cards which you can use to withdraw money from at an ATM or even use as a pre-paid payment method at an online casino as we will discuss below.
Google Wallet
Google has also brought out an e-Wallet called Google Wallet, which could've been another payment option, however their terms and conditions state the user must agree to never use the service for Internet gambling regardless if the online casino is located in a legalised gambling jurisdiction. Therefore, Google Wallet is not an option for depositing to your online pokies account.
Pre-paid services
Pre-paid services are an even better option for players who don't want to enter their financial information online at all. These types of services see a card or voucher purchased from a real life retail outlet and loaded up with funds which can then used at the online casino. Here are some of the most popular pre-paid services.
Paysafecard

Paysafecard, which also incorporates the former Ukash e-wallet brand, is a global pre-paid service available to buy at retail outlets like convenience stores, newsagencies, petrol stations and lotto outlets in 45 countries across the world. Cash is loaded onto a voucher in exchange for a unique pin code that is then accepted widely at web casinos. Paysafecard offers the ideal solution for those who are wary about entering their personal financial details online, those who don't have access to a credit card or bank account, or those who would like their online gambling experience to be completely anonymous.
There is no fee for using Paysafecard to deposit funds to an online casino account.
Flexepin
Available in Australia and Canada, Flexepin is a pre-paid card service accepted at several of the world's best pokies sites. While still new, it is a recommended alternative to Paysafecard for its reputation and safety.
Visa and MasterCard pre-paid cards
Both Visa and MasterCard have their own pre-paid and gift cards where you are given all the usual card information to use, but cards aren't linked back to your bank account or identity. You simply load how much you wish to spend on these cards and use them to spend money online as you would a credit or debit card. Some online casinos may not accept these however, while the outlets which you buy the pre-paid cards from may restrict gambling transactions, so read the policies of both.
Some companies allow players to use the Visa and Mastercard brand to fund their pre-paid services, like Neteller and Skrill do. Another company that does so is EntroPay, which is a pre-paid service that uses Visa pre-paid cards. EntroPay must be selected when making the deposit rather than entering the card details as you would a credit or debit card.
Pre-paid cards may be the best option for US players as this service is an anonymous way to play online. For everyone else it is a great option for those who do not wish to make a deposit by entering sensitive financial details to an online casino.
Virtual payment options
Electronic methods, other than e-Wallets, allow users to make deposits using their bank information, similar to a bank transfer but faster and easier. They can be country specific however, so be sure to sign up to the right electronic payment service.
POLi

While POLi is an Australian and New Zealand service only, it was actually quite a common method at our recommended online casinos. As of this time of writing, POLi is no longer available to use a deposit option at many online casinos, as the service withdrew from supporting gambling-related transactions.
Trustly
Trustly is exactly the same as POLi but is used in other countries other than Australia. These include Sweden, Norway, Spain, Finland, Poland, Denmark, Estonia and Italy.
Bank transfers
Bank transfers are quite simple and allow for a higher limit to be transferred from your bank to the online casino account. This can be done with a visit to the bank teller, or by using the SWIFT function in your Internet banking account. Wire transfers can take longer to process than other deposit options, usually up to three business days, but sometimes there are options to pay a small fee to speed the process up, which is known as a direct bank transfer. This method is commonly accepted at pokies sites.
Cheques
While you can't generally write a cheque from your chequebook and mail it to the online casino (it would take a while to receive and isn't very practical), you can send an e-cheque, though this payment method isn't as common as the above options. To deposit with an e-cheque you just fill out the form with the same information you write down on the paper version and your bank will then send this cheque to the online casino. Your funds will appear once processed, which can take up to three days.
If you're adamant on depositing with an old-school paper cheque, contact the customer service helpline at your chosen online casino, as sometime the venue will make an exception to allow this method under certain circumstances.
Withdrawals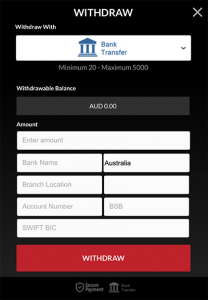 Once you have made a deposit, played at the casino and have been lucky enough to win some money, you'll want to be able to withdraw your winnings. Many of the above methods are available for withdrawals, and where possible we recommend using the same payment method to withdraw funds as you used to deposit, as this makes things easier. However, some methods such as pre-paid services aren't available to use for withdrawing funds and therefore it is a good idea to have a few methods up and running when playing online, e.g. a pre-paid service and a web-wallet.
Withdrawals can take longer to process than deposits do, so expect to wait at least 72 hours for your winnings to appear in your chosen withdrawal account.
Best pokies sites
Since we mentioned quite regularly throughout the article the importance of playing at an online casino that is safe and trustworthy, we have listed all our recommended Internet gaming establishments here so you can make a deposit safely and enjoy playing the pokies without a worry.
Play pokies at Slots Million to gain access to 1200+ real money pokies from the leading software developers on the net, and choose from plenty of instant, secure deposit methods.