The Rizk race is back and its bigger and better with a prize pool of $7777, plus Double Speed and Cashback chips.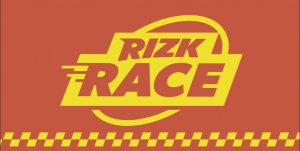 Start revving your engines risk takers – the weekly leaderboard race at Rizk.com has commenced and players can win a cash, free spins and cashback chips up until October 16 at 23:59 (October 17 at 8:59 AEDT).
If you have never partaken in the event, players wager on real money casino games to earn points and a position on the leaderboard – which is updated in real time.
You will earn points every time you level up – done by filling the power bar, which we will detail further below – and this will also see a free spin on the Wheel of Rizk. The wheel also offers the chance to win race points so you have the opportunity to earn a spot out of the 250 places.
Once the race has concluded, players who have earned a position in the top 250 will win the following cash prizes;
First prize: $777
Second prize: $450
Third prize: $200
Fourth prize: $100
Fifth prize: $80
Sixth prize: $60
Seventh prize: $50
Eighth prize: $40
Ninth prize: $30
10th prize: $25
11th – 50th prize: $20
51st to 100th prize: $17
101st to 150th: $15
151st to 200th: $12
201st to 250th: $10
Players who have earned a position from 251st to 890th will earn free spins, as follows;
251st to 500th: 60 Free Spins
501st to 750th: 30 Free Spins
751st to 890th: 10 Free Spins
Players positioned 891st to 1250th will also take out prizes, including;
891st to 1100th: Cashback Chips
1101st to 1250th: Double Speed Chips
If you have participated before, you'll have noticed the prize pool has increased significantly. Additionally, new prizes have been added – the Captain's Cashback Chip gives you an hour of gameplay and will give 10% cashback of any losses, while the Double Speed Chip sees the power bar speed doubled for an hour.
We explain the power bar and Wheel of Rizk below.
Race with the Wheel of Rizk
Rizk offers a unique way of earning loyalty points, via the Wheel of Rizk. New players automatically get a free spin when they register an account and make their first deposit – which is matched by 200%.
The wheel includes a variety of prizes such as cash, free spins, Super Spins, Mega spins, jackpot payouts, raffle tickets, and the dreaded skull (you win nothing if you spin this). Additionally, extra chances to win race points have been added to the Wheel during the promotion so there's a fairer chance at the top spot – other than just playing a lot.
You get more spins every time you fill the power bar up which is Rizk's version of a loyalty points system. Every time you play a casino game you earn points, and the points fill up the bar and a full bar means you level up and get a free spin of the Wheel of Rizk. Additionally, every 10th level you climb you get to spin the Super Wheel of Rizk where all prizes are doubled.
Read our review to find out more on the Wheel of Rizk or head over to Rizk.com to get racing.