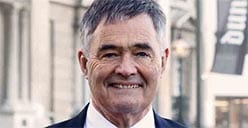 The Mayor of Dunedin, Dave Cull, says though local councils may want to protect their communities from gambling addiction; their inability to revise government policies in that regard has made them handicapped in an attempt to implement an effective plan.
Speaking on TVNZ1's Breakfast, Mr Cull who also acts as the President of the Local Government NZ indicated that while local councils have plans to remove pokies, that alone cannot curtail problem gambling.
"The problem is that communities simply don't have the power to reduce class four gambling machines – they're the ones in pubs and clubs," Mr Cull said.
Guide: Real money online pokies
"Apart from a sinking lid, which a council can put in place, there are no measures so it's the same rules all over the country despite the fact (there are) different views about how they want to deal with problem gambling in their area."
Speaking on the sinking lid policy, he noted, "The sinking lid option can work a number of ways depending on how it's imposed.
"It might be that there's no more venues allowed – if a venue closes another isn't allowed to open – or it might be that if machines are taken out, no more machines are allowed back."
Mr Cull said Dunedin has implemented the sinking lid policy; however, much more can be achieved if the government empowers the local council to bring up policies.
"We would like to see communities empowered to make the decisions about gambling in their area themselves without having to stick to one set of rules, a one-size-fits-all policy that comes out of Wellington" he said.
Read about online casinos with pokies or read more casino news