Online pokies have made huge progress over the past decade, even more so in just the past few years. To understand how far online pokies have come, it's important to consider the history of land based pokies; it's only then you can get the full picture of just how much progress has been made in regards to these much loved casino games.
The history and evolution of land based pokies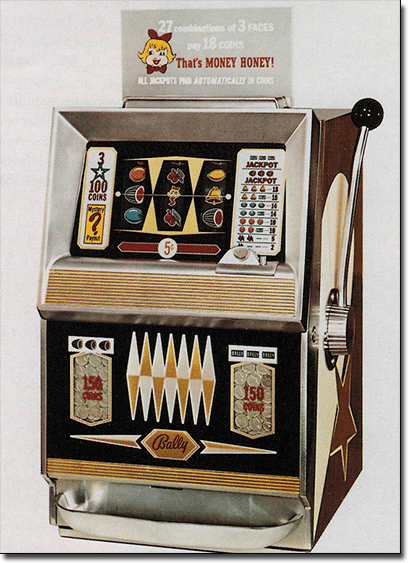 The first ever land based slot machine is known to have been invented in San Francisco sometime around 1895 by a man named Charles Fey. Fey's machine was inspired by a lever-pull gambling machine which was popular in New York in the early 1890's, where the player pulled a lever to spin five drums containing 50 playing card faces in hopes of landing on a good poker hand. Fey simplified this idea by creating a machine which had only three spinning reels and five symbols – diamonds, hearts, spades, clubs and the liberty bell, from which the machine earned its name. The Liberty Bell slot machines became incredibly popular and spread like wildfire in bars, bowling alleys and cigar stores around the United States.
Over the years many manufacturers released their own version of Fey's famous Liberty Bell machine, with different symbols and different takes on how wins were comprised and how prizes were distributed. It wasn't until the early 1960's when a game called Money Honey was released by Bally Manufacturing a machine was able to provide an unlimited hopper and automatic payout with the assistance of a cashier, paving the way for the pokie machines we know today.
The giant popularity of Money Honey lead to the 1976 release of the first true video pokies machine. Developed in Las Vegas by The Fortune Coin Co, the first video slot machine used a Sony colour display screen which was monumental progressive at the time. Then came the tech boom of the 1980's and the rest is history, with fast growing computer technology resulting in the electronic video pokies we know today.
The popularity of video pokies quickly made the old one-armed-bandit lever pull machines a thing of the past, with land based casinos and pokies lounges only offering the modern video slot machines. While new games are continuously being released and updated, land based pokies have really reached a plateau, going about as far as they can in terms of what they can offer. This is where online pokies really become more appealing.
The progression of online pokies
Not since Charles Fey's Liberty Bell machine of the late 1800's has such a significant event shaped gambling than the launch of Internet based casinos in the 1990's. The first online pokies games paled in comparison to the action packed online games we love today, but given their online access this new form of gaming was ground-breaking. Players were now able to play real money pokies from the comfort of home with the simple point and click function of a mouse.
The first online slot games followed a simple fruit machine format consisting of three reels and traditional symbols similar to the Liberty Bell and didn't contain any bonus features. Many of these games can still be found at our recommended online casinos today under the 'classic slots' section and remain popular with players who enjoy the simplicity of the more old-school games.
Over the years online gaming developers really started to finesse their art and all kinds of exciting new features emerged as technology expanded. Bonus games expanded beyond the standard 'gamble' feature and software developers took advantage of the technology on offer to add special features like exploding symbols, sticky wilds, expanding wilds, special free spin bonuses and all kinds of mini-games. As computer animation got even more incredible, we saw the release of licensed animated pokies with incredible graphics like South Park, Terminator II, Jurassic Park and Aliens.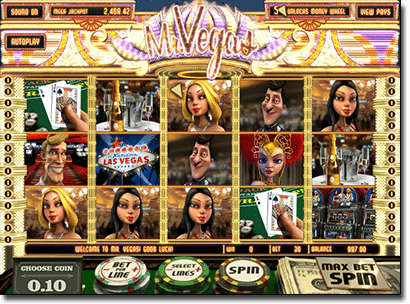 The last couple of years have seen some of the biggest advancements in online gaming, with the increase of smartphone and tablet use resulting in the introduction of mobile pokies. Players can now spin the reels for real money wagers on the run from anywhere they can secure an Internet connection on their mobile devices.
A big game changer is when 3D pokies began to emerge, like BetSoft's Slots3 collection of pokies which use some of the highest levels of animation you'll find in an online casino. Microgaming then released the first ever stereoscopic pokies game, Sterling Silver, in which players with access to 3D glasses can play the game in full three-dimensional glory.
Then in 2015 in one of the biggest moves to date, SlotsMillion.com launched the world's first ever virtual reality casino, where owners of the Oculus Rift VR headset can walk the aisles of a virtual pokies lounge and play pokies in full virtual reality mode, with 2016 looking to further advance the virtual reality slots space.
Looking back over this history, it's easy to see the biggest and fastest advancements have come from online pokies. Where land based pokies seem to have reached their peak, it seems online pokies are just getting started, with all kinds of incredible new games with exciting new features being unveiled all the time. With virtual reality games only just hitting the market, it looks like 2016 and beyond promises some exciting times for online pokies.