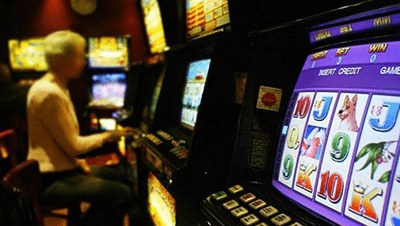 There are over 100,000 pokies available across the state of New South Wales, which makes up more than 50% of electronic gaming machines in Australia. Whether you visit a pub, club, or land-based casino in NSW you are bound to find a wide selection of gaming machines. However, it is important to remember these machines feature an incredibly high house edge. This is why we suggest sticking to playing the pokies online – the house edge is significantly lower in comparison.
For those interested in land-based pokies, we detail where to find them in NSW, plus where to play if you want to head online further down the track.
Pokies venues in New South Wales
There are three main types of venues offering pokies in New South Wales, with one only available in the capital city.
Casinos
Unfortunately there is just one land-based casino in New South Wales. This casino is known as The Star Sydney Casino & Hotel in Sydney and is located directly across from Darling Harbour.
While James Packer is set to open a casino to rival the Star in 2020, this brick and mortar venue won't be offering poker machines – as of now. This could change, however.
For now, you can access 1500 electronic gaming machines at the Star with this being the maximum eligible to operate in a NSW casino, as imposed by Liquor and Gaming NSW.
Clubs
In NSW, there are around 1400 registered clubs including bowling clubs, sporting clubs and more. The majority of these offer pokies and to locate a venue near you all you have to is enter your suburb or location and the term 'Club' or 'RSL' in Google.
Since there are over 1500 pokies available at the Star casino, there's around 99,000 left available across NSW, with a huge percentage found in clubs – the rest are found in pubs.
Pubs
Nearly every suburb of every town and city in New South Wales has a pub where you can find a handful of pokies. You can locate your local pub, just as you can find your nearest club, via a quick and easy Google search.
NSW pokies gambling laws
Pokies operate under both national and state law, with the predominant regulation overseen by Liquor and Gaming NSW. Legislation for NSW pokies includes:
Casino Control Act 1992
Gaming and Liquor Administration Act 2007
Gaming Machines Act 2001
Gaming Machines Tax Act 2001
Registered Clubs Act 1976
Unlawful Gambling Act 1998
There is a stricter criteria imposed on NSW pubs and clubs, than the land-based casino, and their pokies including the maximum limit, operational hours, and the position.
Maximum limit on pokies
In NSW, while there is no maximum bet for pokies located at the Star, there is a $10 limit at pubs and clubs.
There's also no limit to the amount eligible to won at the casino, but there is a $10,000 limit on stand-alone gaming machines, $125,000 limit on inter-venue linked poker machines, and $100,000 limit on multi-terminal electronic gaming machines.
Operational hours
The Star casino is operational for 24 hours a day, seven days a week meaning there's no enforced break where the pokies are shut down.
At pubs and clubs however, owners are required to shut down the electronic gaming machines for three to six hours. This is not just a requisite in NSW, but all states and territories of Australia.
Location of the pokies
NSW law allows pubs and clubs to have more than one gaming room, but they do need approval first. If they have more than 10 gaming machines, no more than five are allowed be in the general bar area – the rest need to be in one or more gaming rooms.
Additionally, electronic gaming machines in the rooms must be out of the general line of sight so patrons can't see and they can't attract the attention of people located outside the venue.
There's many more restrictions when it comes to pokies at pubs and clubs – the Star casino are less strict but not always accessible thanks to the location. As such, we recommend playing online.
Read more about playing the pokies in other Australian states:
Mobile and online pokies alternatives
The minimum RTP for pokies in NSW is 85% and you can bet your real money wagers the majority of operators would stick to this – offering a higher RTP would simply reduce their profits.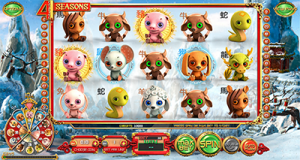 RTP percentages range from 90 to 98% online, meaning you're more likely to get a better return from every dollar wagered. Along with this fact, plus the ability to wager more than $10 per spin, play at anytime and anywhere, and to not have to worry about locating the machines, you can see why playing the pokies online is much more beneficial.
For those who are likely to get carried away, online casinos offer the ability to set time limits to play before being locked out, plus you can opt for a web wallet, such as Neteller or Skrill, and only store a set amount of funds to make a deposit with at the online casino.
If playing the pokies online sounds safer and more fun than at land-based venues, you can opt for the following online casinos which accept players from Australia:
Mucho-Vegas
Casino-Mate
Mongoose Casino
House of Jack
Emu Casino
You can play on any device – desktop, smartphone, laptop or tablet – and all you need to do to get started is click or tap the links and register an account. Each site offers a welcome bonus too so you can play the pokies with bonus cash to find out how they stack up against land-based pokies.