Make 2016 the best year it can be by kicking it off the right way – playing at Leo Vegas for the chance to win a share of $30,000 over two great promotions.
Players can choose to participate in the $20,000 Nirvana tournament or wager to win a $10,000 bet – or both.
Win a $10,000 bet at Leo Vegas
Have you ever wanted to risk it all by putting $10,000 on red? Well now you have the chance to do so.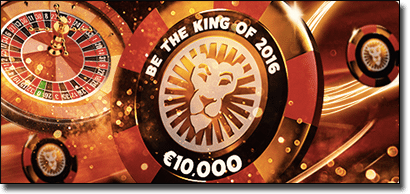 Wager a measly $15 (in comparison to the $10,000 on offer) to earn a ticket into the draw to win a $10,000 wager on your choice of red or black on Live Roulette at www.LeoVegas.com. The winner will also receive an all expenses paid trip to a luxury hotel.
Players can only earn one ticket per day, and only by playing the live dealer titles available at Leo Vegas, including Live Blackjack Party, Immersive Roulette, and more.
However, you can earn the most tickets by playing every day up until January 21, when the winner will be announced.
What's more is if you win the $10,000 bet by placing it on red or black, you get to keep the winnings ($20,000 as it is an even money bet).
But this isn't all – there have been two leaderboards set up where two lucky winners can win $2500 and 18 runner ups can also score cash prizes.
For every $15 increment bet on any live dealer title at Leo Vegas (with the first scoring you a ticket into the draw) you will score a point – the more points you earn, the higher up the leaderboard you will climb.
At the conclusion of the promotion, the top winner for each leaderboard will win $2500. The first leaderboard promotional period concludes on January 10, while the second concludes on January 20, and the runner ups will receive the following prizes:
Second prize: $2000
Third prize: $1500
Fourth and 5th prizes: $1000
Sixth to eighth prizes: $500
Ninth and 10th prizes: $250
You can earn double the points for every wager on specific live dealer titles for each leaderboard promotional period too. Immersive Live Roulette is the title to earn 2x the points for the January 10 leaderboard, while Authentic Games will double your points for the January 20 leaderboard.
Nirvana $20,000 slot tournament
If you prefer the pokies, players can win a share of $20,000 in the Nirvana Tournament simply by heading to www.LeoVegas.com, logging in (sign up if you aren't a member already by following our links) and playing Nirvana, by Yggdrasil.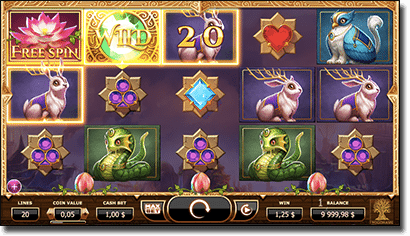 The 5 reel and 20 paylines slot has actually made tournaments a lot easier to participate in as the tournament is conducted within the game instead of seeing players click back and forward, for example to view the leaderboard (now located within the game accessed by clicking the 'Tournament' link on the right of the reels instead of going back to Leo Vegas's promotional page).
To take first place and $5000 all you have to do is be the first player to activate the Free Spins feature and score the highest single coin win.
Runner ups will also win some coin, as follows:
Second prize: $2000
Third prize: $1500
Fourth prize: $1000
Fifth prize: $500
Sixth to 10th prize: $300
11th to 25th prize: $150
26th to 50th prize: $50
51st to 100th prize: $20
For more information on the tournament you can simply click on the 'Tournament' link on the side of the slot – we recommend doing so before you make a real money wager on the reels.
Sign up to Leo Vegas now and opt in for the $700 welcome bonus as well as 200 free spins (20 of which you receive just for registering an account – no deposit required) and participate in these amazing promotions to get 2016 off to a good start.