32Red are offering $250 prize pools during their daily Free Slots Tournaments for registered players who play Avalon video pokies via the downloadable casino suite.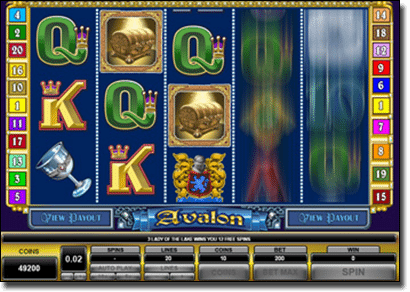 The free roll tournaments are fun and easy ways to compete against other players in the 32Red casino community without spending a dollar to enter, and run for 24 hours every day.
Avalon free rolls can be played by downloading 32Red's dedicated casino software, and then clicking on the 'Tournaments' category. From there, click the 'Slots' sub-menu, and then 'Casino Specials' to participate.
The game will prompt you to choose an alias each time you play, which is shown in the daily leaderboard for added competitive kick to win big and place best.
With a $250 Prize Pool, the major prize is $75 and is awarded to the player who lands first place, with the rest split between the other top 10 participants.
To be eligible to enter and play the Free Slots Tournaments, you must:
Have a registered account at 32Red Casino.
Deposit at least once to be able to withdraw any winnings from the daily promotion.
Not register multiple new accounts to make numerous entries into the tournament.
The Avalon free rolls are an excellent and top recommended promotion for new and old players at 32Red to take advantage of in between regular online slots play, given it's completely free to enter, yet offers up rewarding prizes nonetheless.