Many fans of film, television series, and comics purchase merchandise to satisfy their obsession with the characters. But did you know that players can also satisfy their popular culture enthusiasm by playing pokies based on their favourite show, movie or book? We look at some of the best licensed pokies and why these slots are so fun to play.
Best online pokies sites with licensed games
Casino
Bonus
Games
Pokies
Signup
The best part about playing licensed pokies is you are getting a dose of your beloved actors, actresses, superheroes or villains while having the chance to win real money. This is why they can be much more fun to play than original themed pokies.
What are licensed pokies?
Licensed pokies are video poker machines which have been based on a film, TV series, comic books or other form of media. This has been made possible by the software provider teaming up with the producer of the media in question.
The provider receives the rights use to use images, or create their own with the approval of the media organisation. For example, Playtech has teamed up with Marvel comics to create pokies featuring cartoon superheroes. Some offer images of actors and actresses from film but this is due to the partnership between not only Marvel but HBO, too. Ultimately it comes down to what rights the pokie and its developer has been granted.
The graphics in licensed pokies are more familiar and gameplay tends to be more immersive – which is why we love these types of video poker machines.
Software providers with Internet licensed pokies
Universal Studios, Paramount Pictures, Marvel, DC Comics and South Park Studios are just some of the big media corporations which software providers manage to team up with to create brilliant licensed pokies. Only the best pokies providers, which are all found at the online casinos in the table at the top of the article, receive the rights and we take a look at them below.
Playtech licensed real money titles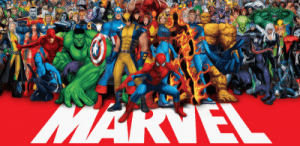 Playtech kicked off their huge list of licensed pokies in 2008, starting with Gladiator – a result of an agreement between the provider and Paramount Studios. Not long after came the agreement with Marvel and regular releases based on the comics, and sometimes films too, began to occur – most of which feature progressive jackpots.
Movies
Gladiator
Ace Ventura
Top Gun
Rocky
Kong
The Mummy
John Wayne
Marilyn Monroe
Monty Python's Spamalot
TV Shows
Baywatch
The Six Million Dollar man
The Love Boat
Pink Panther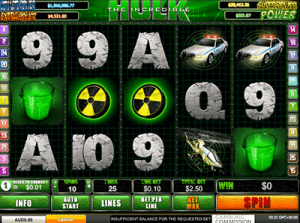 Playtech pokies based on comics – licensed by Marvel and some by HBO for images from the film
Archer
Blade
Captain America
Daredevil
Elektra
Fantastic Four 25 or 50 paylines
Ghost Rider
Iron Man 1, 2 &3
Punisher War Zone
Spider Man
The Avengers
The Incredible Hulk 20 or 50 paylines
Thor The Mighty Avenger
Wolverine
X-men
Microgaming's licensed Internet pokies
Microgaming has teamed up with Universal Studios not just once but many of times to create popular pokies based on classic films. The provider also offers a range of pokies based on TV shows and comics.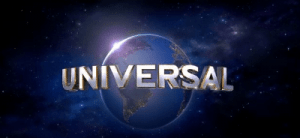 Licensed films
Jurassic Park
Terminator 2
Hitman
Bridesmaids
TV shows
I'm a Celebrity Get me out of here
Bullseye
BattleStar Galactica
The Osbournes
Books/comics
Hellboy
Jekyll and Hyde
Tomb Raider 1 and 2
Playboy
Licensed real cash pokies by Net Entertainment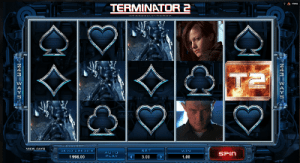 NetEnt don't have as many licensed titles as the aforementioned providers, but the one's they do are quite spectacular. Frankenstein was their first licensed pokie thanks to a licensing agreement with Universal Studios, which has been made time and time again to produce further licensed video pokies.
However, 2016 saw the release of the NetEnt Rocks Trilogy which has taken licensed pokies down another avenue. This has been made possible with the likes of Guns N' Roses the band, Experience Hendrix LLC and Motorhead Global Merchandising Services.
Films
Frankenstein
Aliens
Dracula
Creature from the Black lagoon
Scarface
Invisible Man
TV shows
South Park
South Park Reel of Chaos
Robin Hood Shifting Riches
Comics
Music pokies
Jimi Hendrix
Guns N' Roses
iSoftBet licensed video poker machines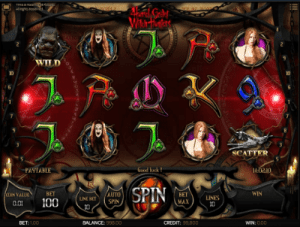 iSoftBet isn't as well known as some of the software providers listed here, but they do have a huge range of licensed pokies based on film, TV and even books.
Movies
Paranormal Activity
Platoon
Rango
Rambo
Basic Instinct
The Warriors
The Love Guru
Nacho Libre
Hansel and Gretel: Witch Hunters
Television shows
Books and comics
Alice Adventure
Musketeer
Licensed online pokies by NextGen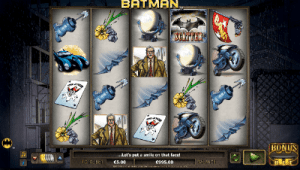 There's no better way to rival a series of licensed pokies than getting the comic book rival on board. NextGen have teamed up with DC Comics – Marvels biggest rival – to create licensed pokies on their array of comics. The software provider also offers TV shows and movie themed pokies.
Movies
TV Shows
An Evening with Holly Maddison
Comics
Green Lantern
Batman
The Flash
Justice League
Do licensed pokies lack bonus features due to the images used?
No, this is quite the opposite in fact. Just because the software provider has the rights to use actor's images or create a superhero or villain pokie, it doesn't mean they've slacked off in the features department.
In order to do the themes justice, providers generally go beyond just adding a Free Spins feature and a Wild – instead including multilevel bonus rounds, unique Wilds, second screen bonuses and more. This makes gameplay even more exciting.
Visit Slots Millionfor 1000+ pokies including many of these licensed titles.