Back in the day the original slot machines worked by players physically pulling a lever to spin a small number of reels. The games ran on physical mechanisms and winnings were determined by where the reels landed once all the spinning symbols had come to a stop. Nowadays all pokies, both online and in land based casinos, are electronic and powered by Random Number Generators (RNGs) with the results of each spin determined by complex computerised algorithms, which can be daunting for some who question the legitimacy behind such systems.
When making the switch to playing pokies online it's beneficial to understand how RNGs work and how to determine whether a casino is using safe and fair RNGs to power their pokies. Understanding how RNGs work will also help to establish safe gambling practices by accepting there's nothing players can do to influence the outcome of a spin, just like the original lever powered slot machines.
Most secure online pokies sites
Casino
Bonus
Games
Pokies
Signup
What is a Random Number Generator in pokies?
A Random Number Generator is a computerised system developed to replicate the true randomness of manual casino games, electronically generating the results of a pokies spin based on no particular pattern or pre-programmed outcome.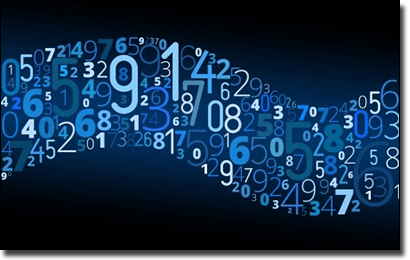 RNGs can't be seen by the naked eye, they are programmed into the slot software, using hidden formulas to generate complex number sequences that determine where the pokies symbols will land. The results of an unbiased RNG show no identifiable pattern. The outcome of each spin exists solely on the unique outcome of that individual number generation and is not influenced in any way by previous spins.
When it comes to online pokies and RNGs, there are literally millions of possible outcomes every time you hit that spin button. When using a fair and unbiased RNG, there is nothing the player or the casino operator can do to alter the formula in order to influence the result of the spin in any way.
What's the difference between true RNGs and pseudo RNGs?
There are two types of RNG software, known as True RNGs and Pseudo RNGs. While each system produces fair and legitimate random results, there are some differences between how the two RNGs operate:
True RNGs – True or Genuine RNG is the term given to the most highly complex and advanced Random Number Generation systems, a level of complexity suited for use in such fields as quantum physics. These intricate systems are used to enable scientific readings for things like measuring atmospheric noise. True RNGs work by producing unique algorithms every time a number is generated, allowing for unbiased results based on unique formulas every time.
Pseudo RNGs – not to be put off by the name, Pseudo RNGs are the type of system used for generating results in less scientific matters like casino games. The title "pseudo" comes from the fact that all results are generated using a seed number (the starting value) so essentially the mathematic formula employed to determine the results is the same every time, unlike True RNGs where the formula continuously changes.
Both True RNGs and Pseudo RNGs produce fair and unbiased random outcomes. As True RNGs are incredibly expensive and thus only used for scientific research purposes, Pseudo RNG systems are used by online casino operators, which provide results that are just as unpredictable and not influenced by any external source.
How are pokies RNGs verified?
It's completely understandable (and smart) for online pokies players to be concerned about whether the RNGs used by virtual slot developers are fair and legitimate. The Internet tends to breed an air of scepticism for people when it comes to spending real money so even though the same kind of RNG software is used in Web pokies as in real life pokies, players are more likely to question the legitimacy of online games.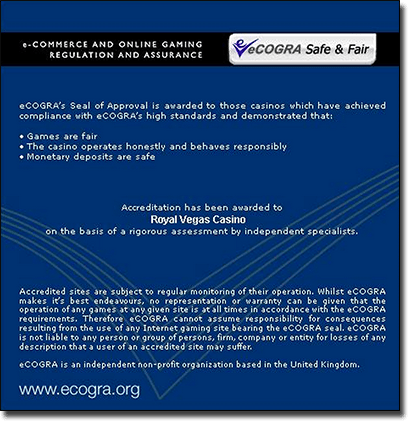 While there are plenty of rogue traders out there hoping to take advantage of naive punters, the casinos recommended on our site all use 100% safe, tested and verified RNGs which are completely and absolutely fair. How do we know these RNGs are fair? Our recommended casinos are all certified by eCOGRA (eCommerce and Online Gaming Regulation and Assurance) the leading third party auditing company in the online gambling world. eCOGRA works as a watchdog for online gamblers, ensuring online casino operators follow strict rules and guidelines before receiving the eCOGRA safe and fair seal of approval.
eCOGRA tests the casino's software on a bi-annual basis by analysing the RNG data along with the payout percentages of the casino to determine that the Random Number Generators are completely unbiased, genuine and that results cannot be tampered with in any way.
How to tell if a casino is using legitimate RNGs
Each and every online casino recommended here at PokiesSite.com has undergone our stringent testing process, which includes ensuring that all games are powered by legitimate RNGs. If you're unsure whether a slot game is using genuine RNG software, take the guess work out by playing at one of our endorsed casinos.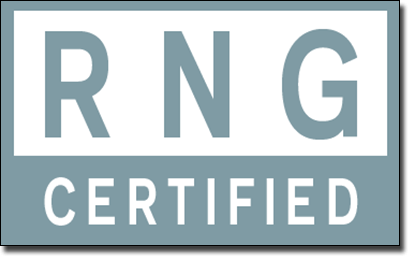 To determine for yourself whether a casino is using legitimate RNGs, check the sites 'about us' section or scroll down to the bottom of the homepage where you'll see a list of the casino's certification and licensing information. If a casino holds the eCOGRA seal of approval or the 'RNG Certified' icon you can rest assured that the games have been independently tested to ensure 100% fairness using advanced RNG systems.
Some casinos have a click-through link attached to the eCOGRA icon, which you can click to view the individual RNG certificates for each type of game along with the payout percentage for slot games at that particular casino.
If you're still not confident how to identify a secure casino, just follow the links to any of our recommended real money pokies sites to be assured that games are eCOGRA certified and use safe and fair RNGs.
New to online pokies and casino sites? Visit our pokies for beginners guide for more information.